"We've got your back."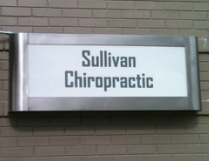 Whether you're looking for chiropractic care, nutritional evaluation or a wellness physician/practice, we're here to help.
- In practice since 1979.
- Full spine adjusting.
- Applied kinesiology.
- Standard Process nutritional products.
- Weight loss, detox and purification programs.
- Many insurances accepted for chiropractic care.
---
"We're in the neighborhood."
Conveniently located, we are a family-friendly chiropractic and nutritional wellness practice located within walking distance of the shops and restaurants of downtown Royal Oak.

- Drop in for a visit.
- We have the friendliest staff and the nicest patients!
---
"Chiropractic + Nutritional Care = Improved Health"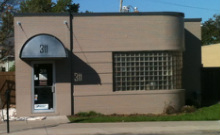 "A wellness practice specializing in whole food nutrition."

"Adjusting the spine to remove
nerve interference so the body heals itself."
---
---
Dr. Daniel J. Sullivan and the staff at Sullivan Chiropractic Clinic value your privacy. Please do NOT use this website or email service to send any personal, private or healthcare data, as it is not secure. Thank you.